Penpalling & Letters is a Community in the form of a Facebook group. When joining you can participate in discussions and posts about the letter and penpalling world as well as share your experiences, ideas or opinions. We have sections to post your introduction, your penpal-ad or your mail-pictures among many others. We also host games and exchanges from time to time as well. The Community has become a meeting point for all the letter-lovers since 2010!
Everyone is welcome to join, however, please, notice that all profiles requesting to join the group are exhaustively checked, so no fake profiles, weirdos or people showing names which do not exist are able to join us. Security and trust are very important for all our members!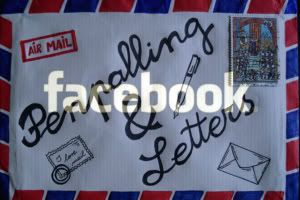 Note: You have to be logged in Facebook to see the Penpalling & Letters Community (a Facebook group). Just click the image above and you will find your way over there.