Are you looking for penpals, swappers, a penpal for your child, a lost penpal, wish to arrange a class-exchange, find a mail-art buddy or a postcard-pal?

Remember that you can place your ad in Penpalling & Letters Ads: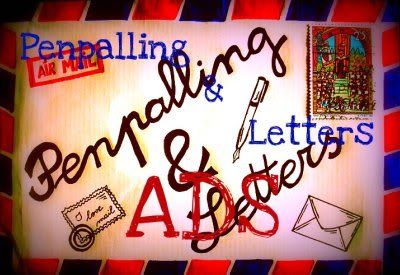 Click on the pic to get to Penpalling & Letters Ads!
Have a look and follow the intructions and we will publish your penpal ad as soon as possible!

Please, note that all messages are reviewed individually and those which do not meet the purpose of penpalling will be declined. Thank you for your understanding!
Good luck in your penpal search!